Unusual Times Call for Inventive Measures
Date : May 24 , 2021 | Opinion
Komal Goyal and Radha Arakkal reflect on the ATECF Scholars Program, a capacity-building initiative spearheaded by A.T.E. Chandra Foundation and ILSS.
The waves of the global COVID pandemic – and subsequent lockdown across India – have brought along a period of distress for everyone. The social sector, in particular, has been brought to the frontlines to serve communities in this difficult time.
With a large portion of the sector's funding diverted to COVID-related causes, financial support for other causes and interventions started to dry up. Social Purpose Organizations continue to struggle to raise funds for their regular programs. Many have had to downsize their operations – giving up office spaces, rationalizing salaries, and letting go of important staff members. With this squeeze, many development professionals are feeling disillusioned, discouraged, and even tempted to leave the sector altogether.
With the aim to address fundraising as a major pain point – during this crisis and otherwise – and the organization's overall mission of building leadership and capacity in the sector, ILSS announced the launch of the Fundraising Program in June 2020. The Program, an online learning experience, presented a great opportunity for social sector leaders and professionals to hone their incumbent skillsets in raising money for social causes.
In turn, keeping in mind the dire situation on the ground, and with the hope of retaining talent within the social sector, A.T.E. Chandra Foundation came on board to devise a novel ancillary Scholarship Program. The Scholarship offered employment and course enrolment to motivated, young professionals who had lost their jobs due to the pandemic crisis. The Scholars could build their skillsets in fundraising through the ILSS Fundraising Program, and simultaneously apply their learnings within the development verticals of Placement Organizations for a period of 6 months.
Participating NGOs, in turn, got to experience first-hand the impact and advantage of retaining a fully-trained fundraising professional for their programs.

After a rigorous selection process, 8 Scholars were identified and mapped to 8 Placement Organizations (POs). Through the next 6 months, the Scholars worked closely with the fundraising heads of the POs, whilst being a part of the ILSS Fundraising Program cohort. To bring their learnings from the classroom to their POs in a more focused manner, Scholars and their supervisors set goals for the duration of their placements. Specific fundraising and personal targets could then be set within a timeline and periodically assessed.
Every month, Scholars would share new learnings with one another, supporting each other's initiatives and working through challenges as a group. For example, one of the Scholars set up a detailed Business Development Operations Management System at their PO, and was then able to guide two other Scholars with their own retail fundraising processes. Another Scholar shared a structured method to research prospective donors gleaned from their PO. A third demonstrated how they used detailed census social indicators data at the district level to build a case for funding. This cross-pollination of ideas and best practices helped take learned concepts of fundraising to the next level.
By March 2021, the scholars had graduated from the ILSS Fundraising Program and completed their 6-month stints with their respective POs.
To measure the success of the Scholarship Program, A.T.E. Chandra Foundation and ILSS set up a rigorous set of review criteria. This covered assessments of the Scholar, of the PO, of the overall project management, as well as of the ILSS Fundraising Program.
One of the most critical measures of success for A.T.E. Chandra Foundation, in particular, was that Scholars stay in the sector with full-time employment after the 6-month Program. This depended on several factors including the Scholars' expectations, and financial feasibility for the PO. Three Scholars were retained by their POs as full-time employees. Two stayed on as part-time resources while also taking on other assignments in line with their own personal career goals. One is starting their own SPO. The remaining two Scholars are exploring employment options outside the sector.
ATECF Scholars Program Highlights, in Retrospect
Changing the Culture Around Fundraising
This Program helped 8 organizations, diverse in domain and size, experience the value of having a full-time fundraising resource. It pushed founders, irrespective of their ability to offer full-time employment to the Scholar, to consider such a resource for the organization. Four of the POs, where fundraising was traditionally managed by the founder, have now decided to invest in a full-time fundraising resource.
Building Capacity of Critical Talent
The Program had a success rate of almost 40% in getting full-time employment to fundraising talent after the 6 months. This is a particularly good value-add keeping in mind that the Program's intent was to retain critical trained talent in the sector.
A Risky Bet on an Innovation
A.T.E. Chandra Foundation took a leap of faith after seeing scores of valuable people in the sector getting laid off due to lack of funds. The Scholarship Program allowed the Foundation to explore an area of innovation within capacity-building, getting immediate impact and feedback from the ground by funding an experiment.

Scholar Reflections
On Building Confidence: 'I am confident that I can raise funds for any NGO/ cause.'
'The scholarship gave me the space to think about what I really wanted to do. I now feel armed for the future.'
On Collaboration: 'I have learned that communications and fundraising have to go together, and teams must collaborate deeply to create impact'.
On Pursuing Long-Term Learning: 'Fundraising is a long-drawn process, and one needs to keep at it. That fundraising cannot be separated from deep program knowledge.'
On Networks and Resources: 'The ecosystem created, and its collective effort will help grow the mindset of giving in India. Strategies for each donor profile, taught by experts, will stay with me for life.'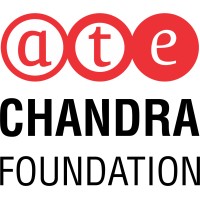 Become a change leader. Apply now for the ILSS Leadership Program.